RETAIL VISIBILITY
Consumer experience is the single most important factor to improve the bottom line in retail visibility.
We provide visual representations/development of ideas based on our client's vision/brief and our expertise; always following their global retail guidelines. Our main focus is to conceive, conceptualize and commission by transferring ideas into requirements. We offer concept design solutions innovatively which are sound in its aesthetic value and in its functionality, understanding the nature and behavior of consumers across geographic boundaries.
SOLUTIONS WE OFFER :
Concept Design, Creation & Development
Exclusive Store Development, Shop- In- shop bays, Display Units, General Retail Branding
Relevant production, fabrication and in- situ executions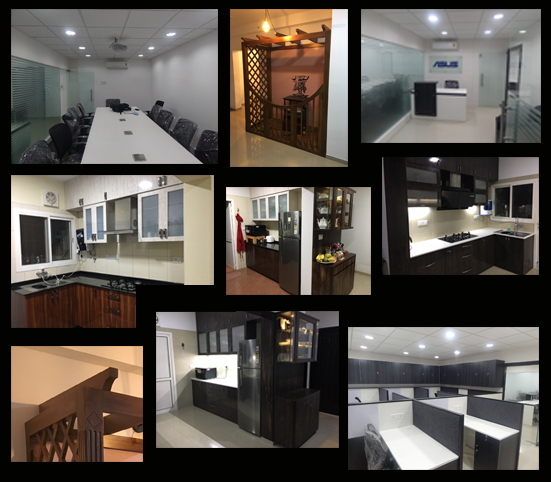 Ergonomics is the study of people's efficiency in their homes and work spaces. The marriage of form
and function creates great ergonomic designs.
We consider this as a key factor for décor and design of homes and offices, and make maximum use of space while ensuring one's needs over prolonged usage are met with. We help you plan the functionality of every space in your home or office, in this rapidly shrinking living spaces in the current urban jungle. This, when customised to your whims and fancies, creates the ideal home of warmth and security or office of energy and efficiency.
SOLUTIONS WE OFFER:
Customised Office / Home Interior Concepts, Design, Fabrication and Deployment
Modular Fixtures for kitchens, wardrobes, cabinets etc. with state of the art hardware fixtures
Bathroom fixtures with customised shower enclosures
ACTIVATION
Keeping in mind with the current market scenario and changing trends of consumer's behavior and buying power/potential, we provide comprehensive creative& innovative ideas, which would help connect the clients to their targeted audience/market.
Our services covers launches, road shows, corporate conferences and events including entertainment, exhibitions and trade shows. Our services here include concept designing, project management and customized solutions.
SOLUTIONS WE OFFER:
Promotions – Consumer Activation, Road Shows
Exhibitions – Concept, Design & Development
Events – Employee/Partner Engagement Programs & Seminars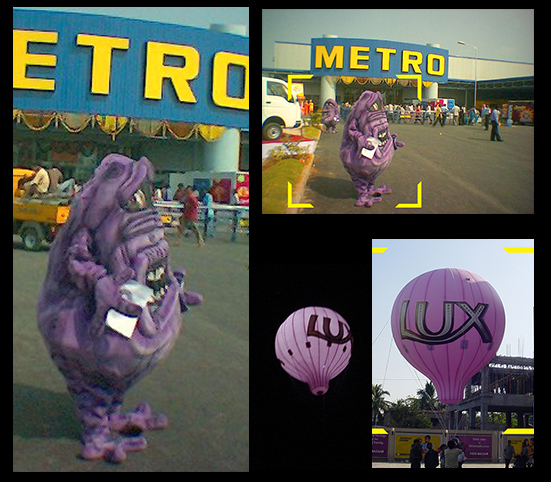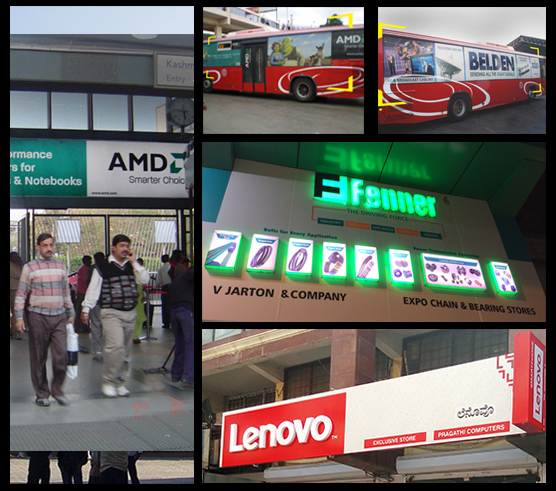 To create a healthy market niche and visibility for our clients, we help provide the right mix of outdoor media to capture maximum eye-balls, across urban/rural geographies.
By strategic analysis, planning and identifying the best locations, keeping in line with our clients larger business plans and strategies, we give the best options/recommendations, enabling us to add more value to our client's enterprise.
SOLUTIONS WE OFFER:
Bill Boards, Street Furniture's
Airport, Railway Station, Metro Stations, Bus Stands
Mobile Advertising – Bus, Cabs & Trains
Sky Balloons, Costumes, and Inflatable's – Mobile & Static